Visual Basic Class
Tad gave a Visual Basic course to members of the Anguilla Computer Club and other people in Anguilla.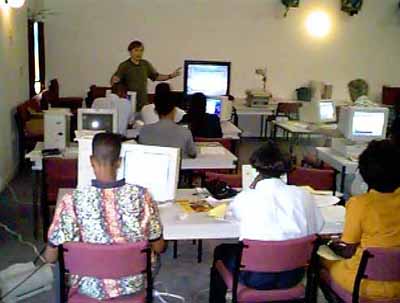 Tad teaching with a good shot of the backs of Danny, Charmaine, and Sherry.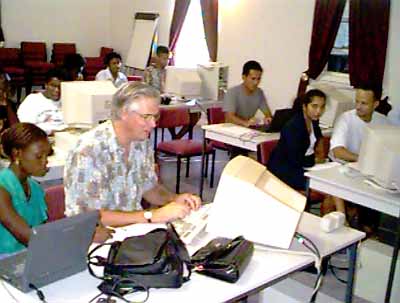 Lisa, Bob Green in forground, Johanne and Griffin on the far right.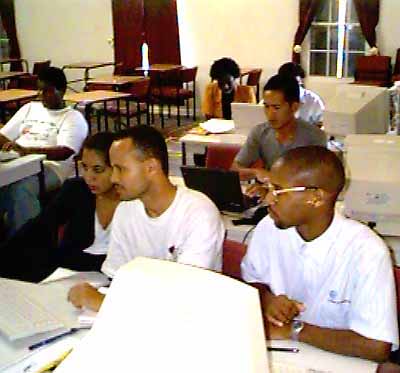 Johanne, Griffin and Michael with Raul in background.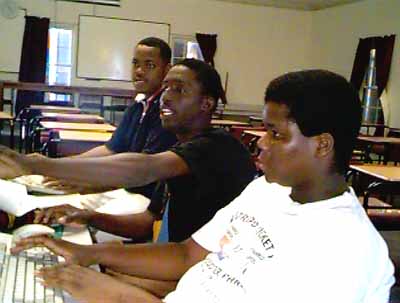 LeRoy, Junior (Elroy) and Raul.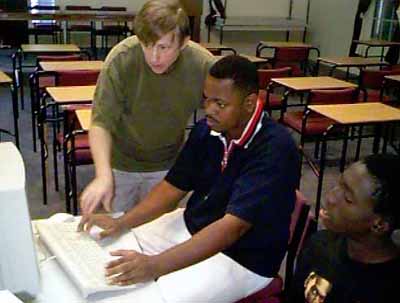 Tad and LeRoy.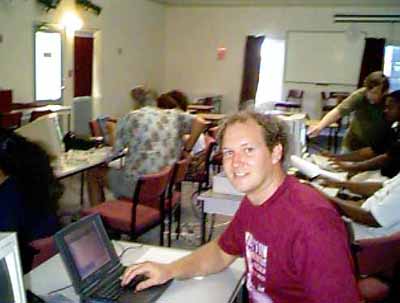 Vince